So BBMP (FULL FORM Bruhat Bengaluru Mahanagara Palike), the municipality of Bangalore (BENGALURU),  is not just casual in working for the development activities, they goofed up on the elections portal too!
Although this mistake is not big, but a mistake is a mistake. We recently figured out one in their website. The name of Narendra's Modi party is written as Bharatiya  Janatha Party instead of Bharatiya  Janata Party. (If you still missedto find  the difference here it is- JanatHa is written instead of Janata).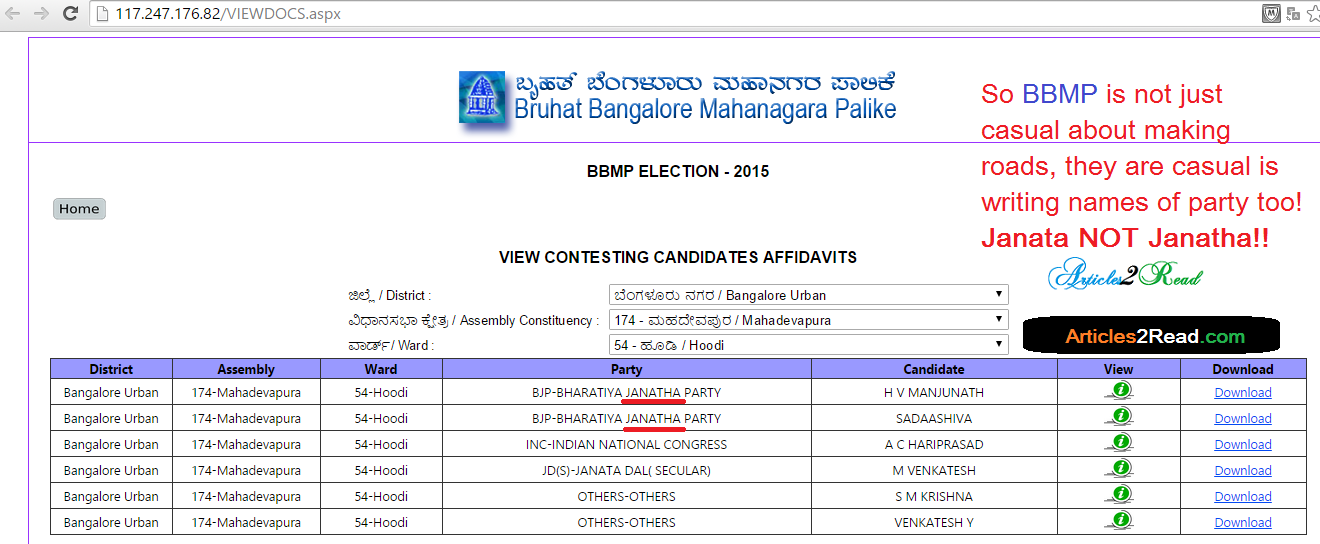 BBMP which is already facing public ire over many issues need to rush to their web developer to make it work fine.  There have been a lot of groups both online and offline who are proactively working on the issues of public and BBMP finds itself in embarrassing situation many a times because of these.  One of these groups is Whitefield Rising. 
Citizen of Bangalore are proactive in addressing the issues and getting things done. Recently they have worked on "selfie with potholes" where citizen took selfie with potholes & uploaded on social network to show the poor quality of roads in the city.