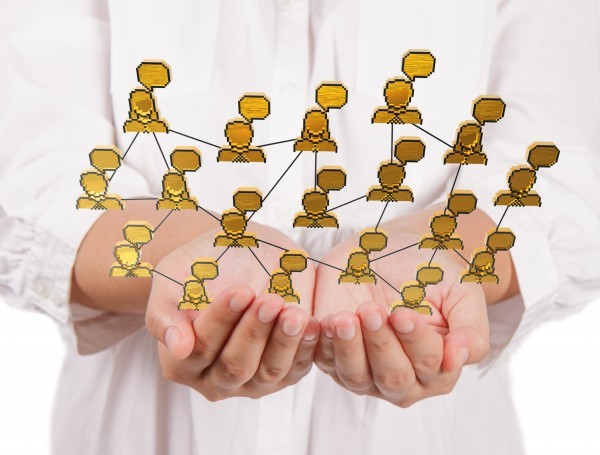 Here is the ultimate list of the Best Paid and Free Contest Plugin, Viral Plugins, Free Sweepstakes plugin, Free Rewards Plugins and Contests Plugins.
Contests, Sweepstakes, Viral plugins are one of the best ways to generate traffic and subscribers. Some of these are paid but there are free and trial offers that can help you achieve the goal. You can also use them in batches to have the best results.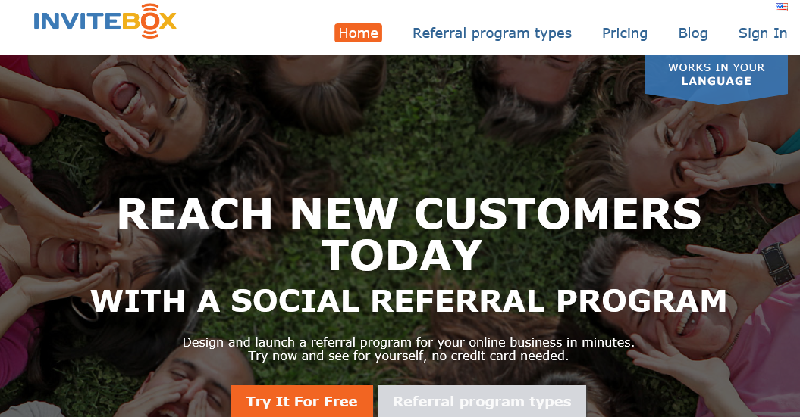 InviteBox is one of the most famous social referral resource. The site allows customers to design a social referral program very quickly. There are 4 types of campaigns in InviteBox:
Instant Rewards: The contestant who share the link on social channels gets instantly rewarded. These rewards can be EBooks or coupons or voucher or a useful link or anything else.    
Goal-based Rewards: As the name suggests, it has the target based rewards. A contestant has to rope in a certain number of referrals to win. If the reward is bigger, the target set can be put more and vice versa. 
Referral Contest: This is the "race" kind of contest. The contestants who brings most referrals are the winner. So the prices are designed for top 3 or 5 or 10 contestants. A mouth watering price with a good number of user base can generate huge returns on such kind of a marketing project.
Sweepstakes & Giveaway: This can be used as "keep the ball rolling" type campaigns. That means that such campaigns can be used to retain keep active the existing list of customers/readers. Sweepstakes and giveaways can also be used for creating a one time buzz to generate leads.  
A good news- InviteBox comes with the FREE TRIAL Offer too. Check it before you buy.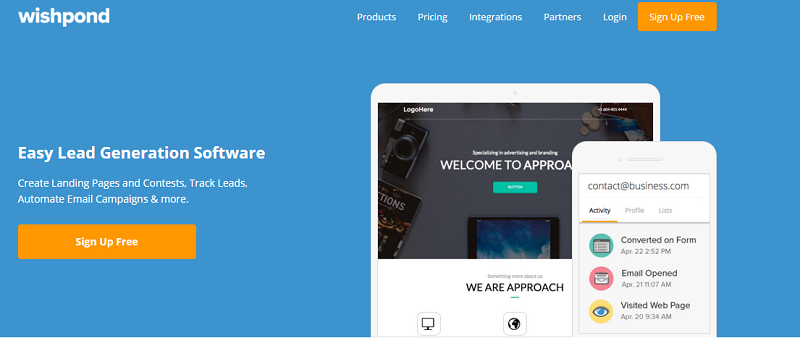 There is a pond of features in this software 🙂 Apart from one of the best free wordpress contest plugins, Wishpond also offers a landing page plugin. Its features include super easy drag 'n' drop builder, dozens of templates, A/B testing, Responsive to most devices, Feature rich form builder, Custom Javascript and CSS, White label, Customizing on self domain, Timer, Pop ups, Lead Notification emails,  Activity report, API, Dynamic texts and much much more. In other words, you name it and they have it.
The software integrates with all the top social networks and tools like Facebook, Twitter, Instagram, MailChimp etc.  
Below are the contests and promotion apps you get with wishpond:
Sweepstakes
Photo Contest
Instagram Hashtag Contest
Essay Contests
Video Contests
Coupons
Vote Contests
Photo Caption Contests
Group Offers
Music Contests
& host of other features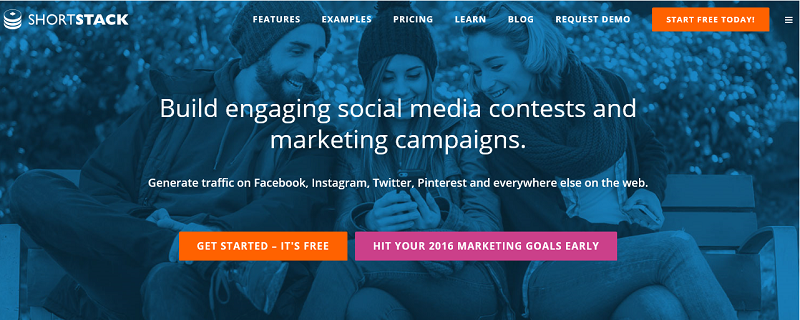 This is a truly social tool. Check out the site and you will see how ShortStack integrates with the host of social websites- Facebook, Twitter, Instagram, YouTube, Vimeo, Pinterest, Blogs, GoogleMaps, RSS, Websites, Flickr, Highrise, Aweber,  Mailchimp and more (huh!)
The campaigns are highly customizable. There are ready-made templates and themes, drag and drop functionality, CSS editor (for the geek in you), Custom URLs, Visibility settings as well as Whitelabel features.
Like InviteBox, this too is free to try.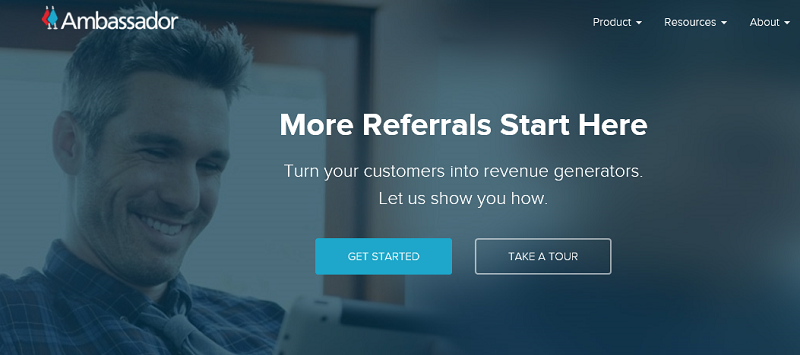 Ambassador empowers businesses to increase revenue by driving and managing more referrals. The company claims to work with the world's largest of organizations for their viral needs. Although they may sound pricey but they carry a legacy to work with the fat cats of your industry. So if you are planning to start a campaign for a customer or for self with a big budget, Ambassador can be an obvious choice. 
Their software is very easy-to-use and the referral marketing can be a cakewalk with them. The software automates the process of enrolling, tracking, rewarding, and managing loyal customers, affiliates, partners, and fans. This allows B2B companies, consumer brands, and agencies to quickly build, scale, and optimize referral marketing programs.
Their open API seamlessly integrates with existing technologies, enabling companies to create a custom experience that aligns with their brand.
InviteReferrals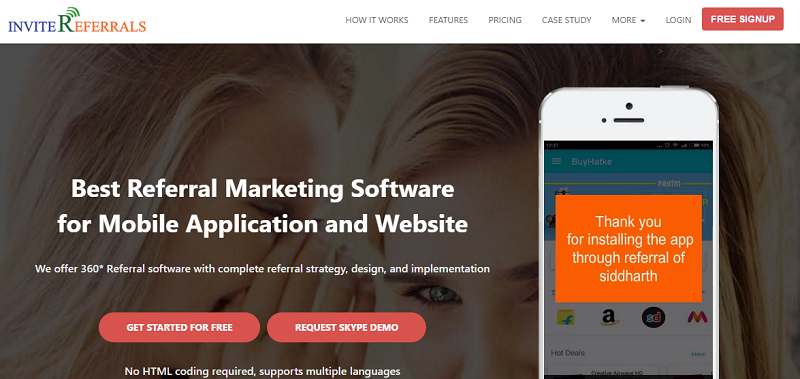 InviteReferrals is probably featured in more media publications/channels than most of its competitors. They have been instrumental for the lead generation for many of the e-commerce startups and help them scale to that next level. From Fortune100 companies to media houses to political parties to social websites, InviteReferrals has served a huge spectrum of businesses. They have 10000 customers in 25+ languages.  
They have 3 types of programs:-
Top Referrer

Giveaway

Goal Based 
InviteReferrals integrate with a host of platforms including WordPress, Shopify, Magento, Woocommerce, Bigcommerce, PrestaShop, Drupal, OpenCart, Joomla, Blogger and many others. Worth a chance!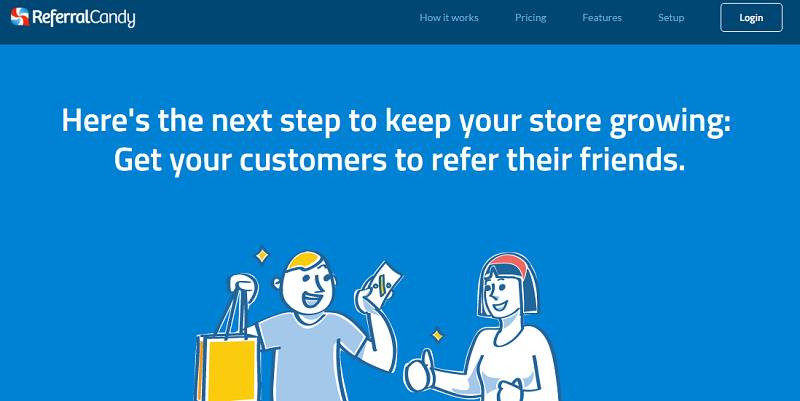 ReferralCandy is simple Refer-A-Friend utility tool which helps to spread your brand via word of mouth technique. They offer awesome features and turn most of the customers into a referral creating a fission reaction type sales. They have very good fraud detection techniques and help to generate rewards to only the genuine people.
Here are the features:-
Unlimited visitors and advocates

Automated awards delivery

Complete control on the contest

Choose Reward and Offer type

Awesome customization

Customization on the way your brand is shared.

Timer feature

.

Automatically add customers as referrers

Automated tracking

Automated rewards and payout features

Integration with many many online store softwares like amazonstore, zencart, Magento, Shopify, Eventbrite etc.
They also have a 30 day trial offer which 

Contests by Rewards Fuel is a wordpress plugin that lets you run contests and campaigns. These campaigns can be run to achieve the viral targets and gain more newsletter subscribers, form fill ups, comments, Followers and likes. They also have a suggested like feature for facebook and work well with Instagram and Twitter. In addition, it has YouTube contest functionality also.
This RewardsFuel plugin comes with a host of features that match the other top rated plugins. It also has a wonderful Free Trialplan which is worth giving a shot.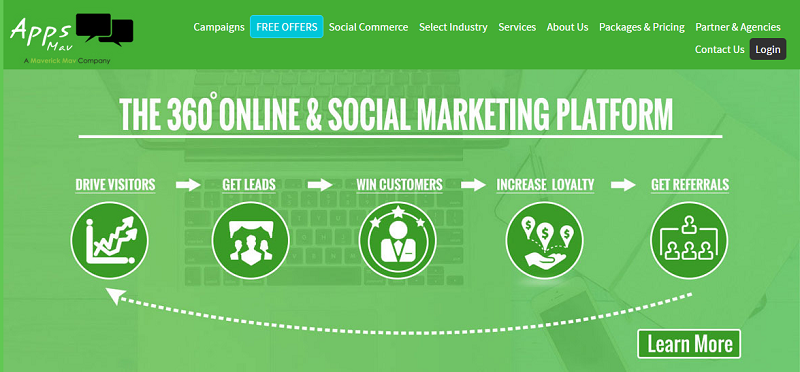 Appsmav has a lot of tools which aim to have a fantastic social campaigns for you. Here is what you get at Appsmav. You can:
Run Social Contest like Photo Contest, Caption Contest and Essay Contest 
Run Giveaways and sweepstakes
Social Commerce
Social Promotion
Facebook and online marketing services
Social Share and Win
There is a free plan on the site, and it will be a good idea to check it while it is still there.  

First a warning- the plugin was updated 10 months ago. They claim that this Free wordpress plugin is the easiest way to run powerful, viral social sweepstakes, contests and giveaways on your WordPress website or blog. It is integrated with Google fonts and has host of social sharing buttons. Users can create an unlimited numbers of contests and entries and integrate third party services like MailChimp.