Modi Vs Rahul in 2014- Has Congress surrendered?
 

Atleast Digvijay Singh's comment reflects so.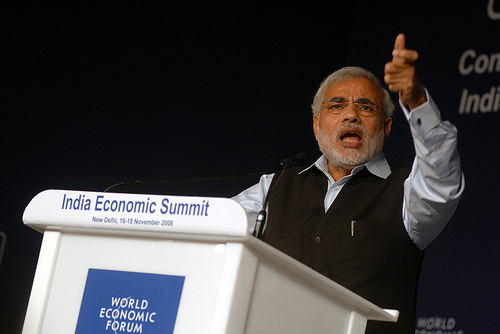 It has been projected months before though indirectly that 2014 election is going to be the fight between Rahul Gandhi and the Gujarat CM  Narendra Modi. The battleground was already set and media was adding fuel to the fire. There was all the hype that the rajkumar Rahul got and the media attention he gets is second to none. Just take the election of UP a few months back.
With all the hulla ballo that was going on, it seemed that the elections were between Rahul Gandhi and non Rahul Gandhi. But with the results keeping Rahul's team in the bottom, there was a shock and awe in the party and the congress positive analyst who were betting on the son of arguably the most powerful Indian woman.
And now Congress General secy Digvijay Singh says in an interview to  a TV channel that he wants Rahul Gandhi to take a larger role and prepare the Congress party for the 2014 general elections as a congress leader but do not want him to join the government. Is it a defect accepted? Has the largest party accepted the fact that they cannot beat the credibility gained by development wave driven by Narendra Modi or NaMo as he is called.
We are sure to have more spices coming to this story but as of now, it will also be interesting to see how the people of India and specially the opponents reacts to it. But the toughest of all questions for congress and Sonia Gandhi – If not Rahul, who will? Is congress heading towards polarizing itself? Lets us wait and watch.