With thousands of offers running across, how to find the best one for you?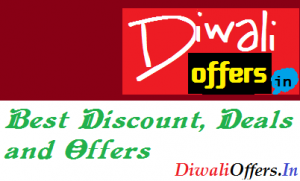 It will not be exaggeration to say that the Diwali is not only the festival of light but it is also the festival of shopping. Many Hindus prefer buying new things on this auspicious occasion and this provides unique opportunities for the businesses to lure customers.
So from buying a new set of pen (used in the pooja) to buying house or a car, there is a business in each and every segment.
But how can you make the most of this opportunity and get the best at the discount price. Well the first thing is to keep an eye open and look what the market has to offer you. With the advent of online shopping there has been a paradigm shift in the way people are shopping. We will get in to it one by one.
 First of all, be informed that the prices shown in the sites are not the final ones!! There are discounts backing the same. Hence it is very important to find the best deals, discounts, coupons for the site you want to buy. One of the sites DiwaliOffers.in is dedicated for the offers exclusive for Diwali. You may like to visit other sites like Hushyaar.com which provide free coupons for the various online shopping sites.

Here are few of the Diwali offers which you can use and find great deals and Diwali offers to make your shopping an exciting one:-