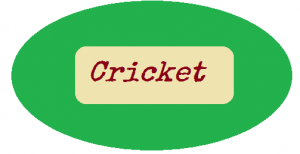 England and New Zealand start their 2 match test series from today at Lords and the spectators are following this series merely as a show down towards the Ashes, which starts in two months from now.
There is nothing to take away from New Zealand for their involvement in this series, but their recent results in test matches is suggestive of their from in this format of the game. They are playing a return fixture of the series they played against England at home couple of months back, so they would be aware of the strengths and weaknesses of their opponents. It would be worthwhile to watch their bowling attach, specially the pace department and this is the only factor that can bring some balance to the series.
The Englishmen have got a good rest to counter fatigue and would be fresh at the start of the summer. Their powerful batting line up would delightful to watch compiling huge totals and the choice of spinners between Monty Panesar and Graemme Swarn would be interesting to follow.
After nearly month and a half of T20 action with the IPL, this would be a welcome change for the followers of the purest form of the game at the Mecca of Cricket. (we all know how much we can consider the recently concluded test series between Bangladesh and Zimbabwe in the counting for quality test cricket)
Truly a "Digital Native", foodie, avid cook, enthusiastic marathon runner, bollywood buff, huge fan of SRT, writer – Published my first book "From Mumbaicha Vadapav to Hyderabadi Biryani"