Go to Settings >>  General >> Site Language >> Hindi as shown in the image below.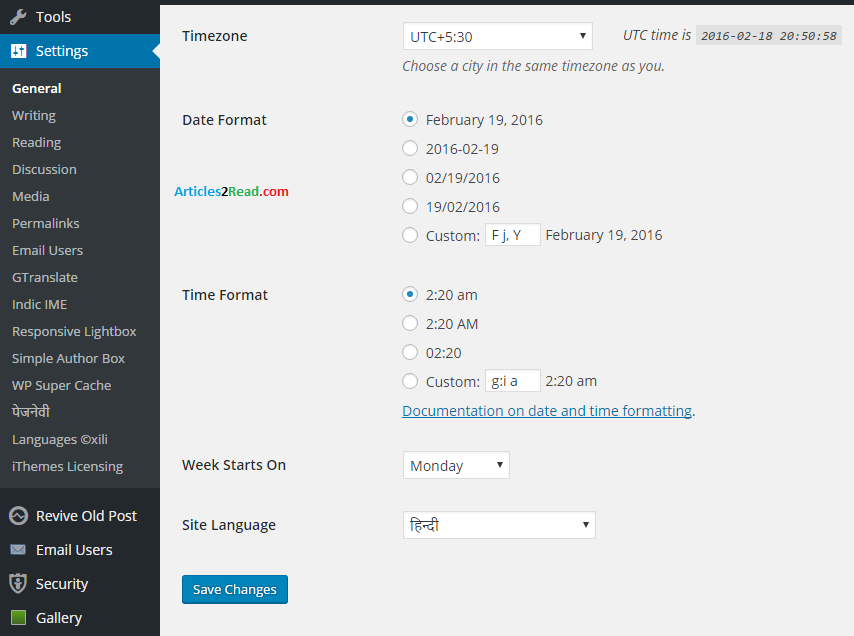 3. Once this is done, install 2 plugins.
The first plugin is Indic IME.
Please note that this plugin has not been updated for 2 years and hence there can be issues in terms of security etc. But this plugin still runs on many a websites and working perfectly!
Indic IME allows to write in 9 Indian scripts namely Bengali(Assamese, Bengali, Manipuri), Devanagari(Hindi, Marathi, Nepali, Sanskrit), Gujarati, Gurmukhi(Punjabi), Kannada, Malaylam, Oriya, Tamil and Telugu.  Hence it is not only in Hindi but many other Indian languages.
In addition to this, it will be advantageous to install another plugin.