Alternative to Blogmint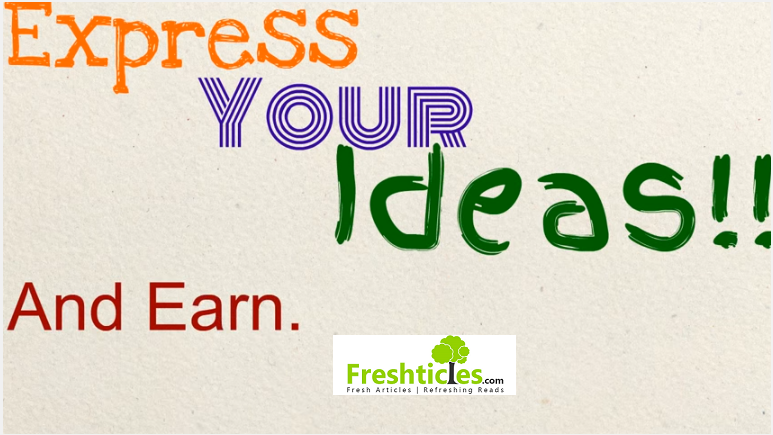 The blogging community has gone gaga over Blogmint. And why not? The portal which has been awarded as the startup of the year and is known to award the bloggers nicely deserves to be in limelight. But if you have not yet taken advantage of the website yet, is it the right time to get in?
Though it might look promising (and yes it is) but the site already has a large pool of 15000 bloggers who are associated to it. If you are 15001 in the category, it might be difficult to climb the ladder to the top spots. More so if you are not that disciplined or full time blogger, this would get worse because there are deadlines to meet.
So the question is – Is there any alternative to Blogmint?
Finding an alternative to Blogmint or any other website is not a big deal now a days. Just google and the answer is with you. But here we deal with how useful this Blogmint alternative is for you.
Freshticles.com can be an alternative to Blogmint. Joining Freshticles is a very simple process and there are very few rules for bloggers. This makes the blogger focus on his or her own ideas rather than focus on SEO, Keyword, length of article, promoting/sharing the page etc. The site is allowing bloggers from India and hence it can be deemed as Indian Alternative to Blogmint. (you may also like to call it Blogmint clone with a difference)
You as a blogger can join their revenue share program (if you like) and get 75% of the ad share!  This means you get a great share of revenue. And once someone goes to the site to read another article, s/he can reach your article and you get your cut! 
Freshticles.com (Fresh Articles, Refreshing Reads) is born with the idea to be one of the best destinations in the Internet world for avid readers and bloggers. The world of Internet, particularly the blogosphere, is hijacked & confused in web of commercial profits and poor quality content.
At Freshticles,  you can submit anything short stories, poems, write-ups, blogs, articles, thesis (if you like) from Technology to Religion, from Entertainment to Spirituality, from Fun to Serious, from writing good about the Government to what is not so good, from BJP to AAP to Congress too. In short, there is nothing (family unfriendly or anti India) that you cannot write.