How to Check Who Read Your Whatsapp Message in a Group?
Step 1:-
Click on the message YOU shared in Whatsapp group. (Not others' message!!).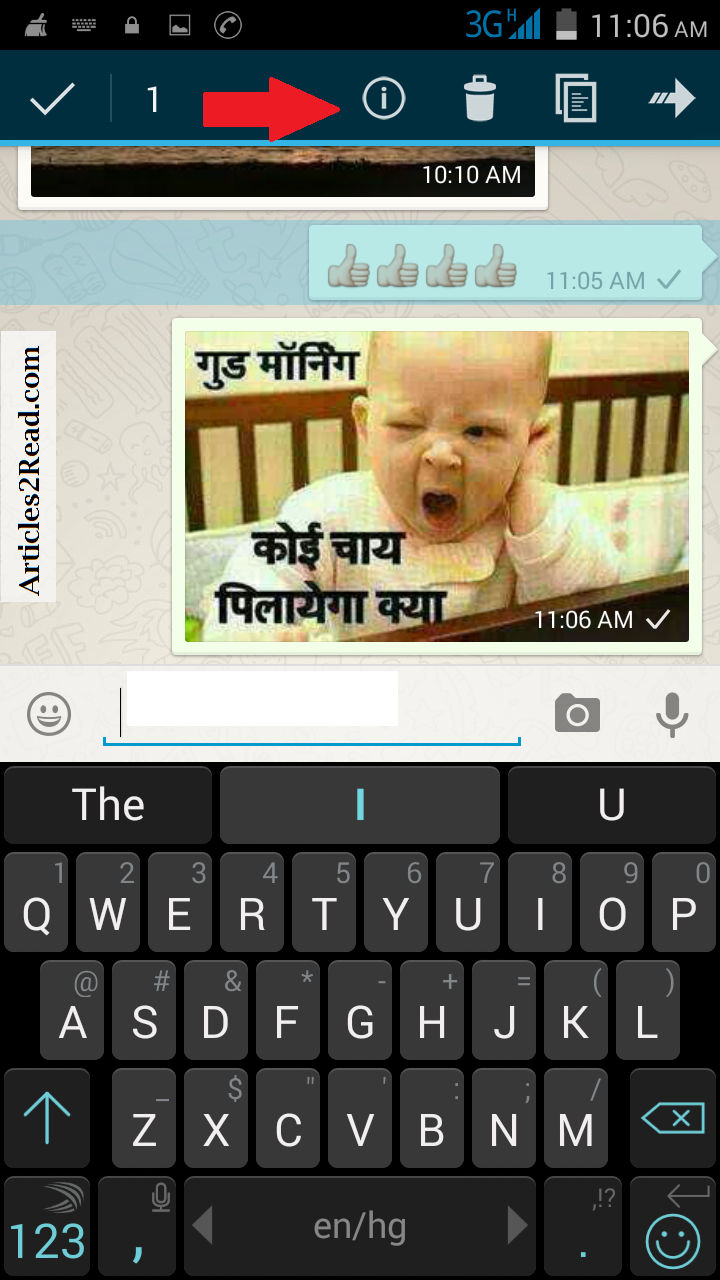 Step 2:-
The top bar will be as per above. You use this to forward the message. In addition to that there is a symbol which is "i encircled"(Red arrow in above image pointing it). Click on the same. 
Step 3:-
That's it!! This will open a new screen showing who read it and who got it delivered.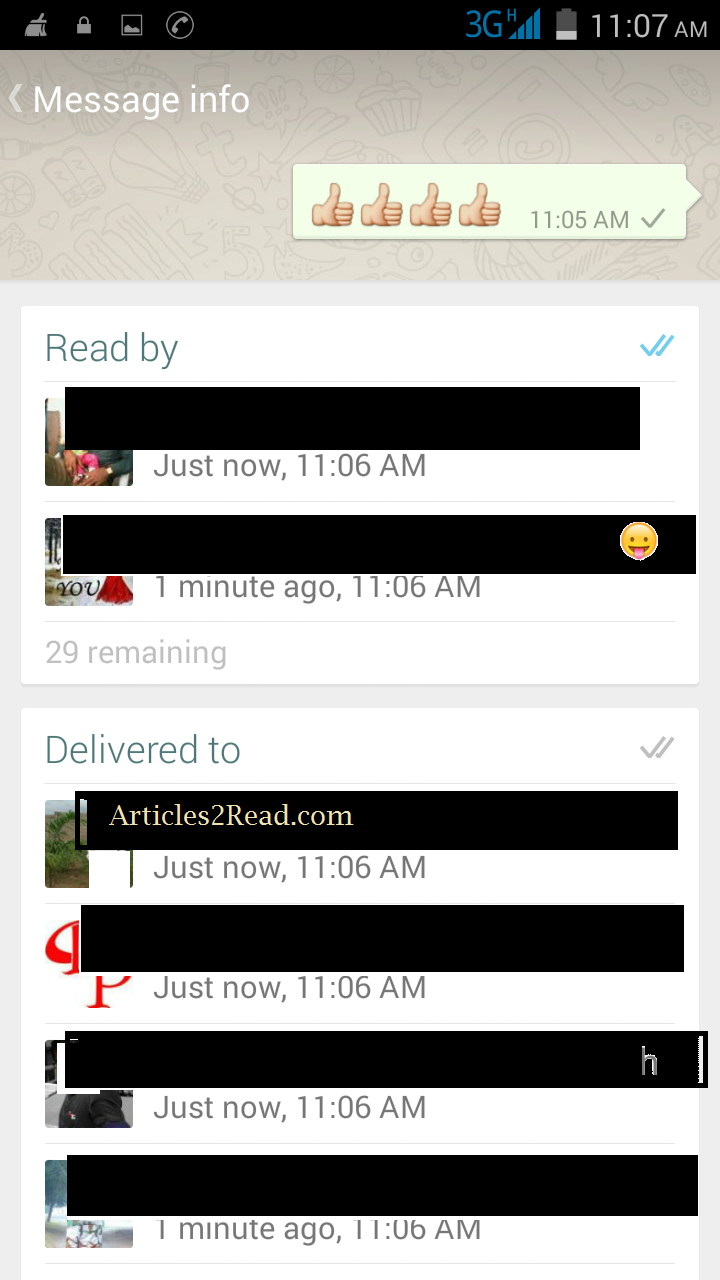 Write for us:- If you want to contribute your articles and get published, email us:- info @ Articles2Read.com (withot spaces)